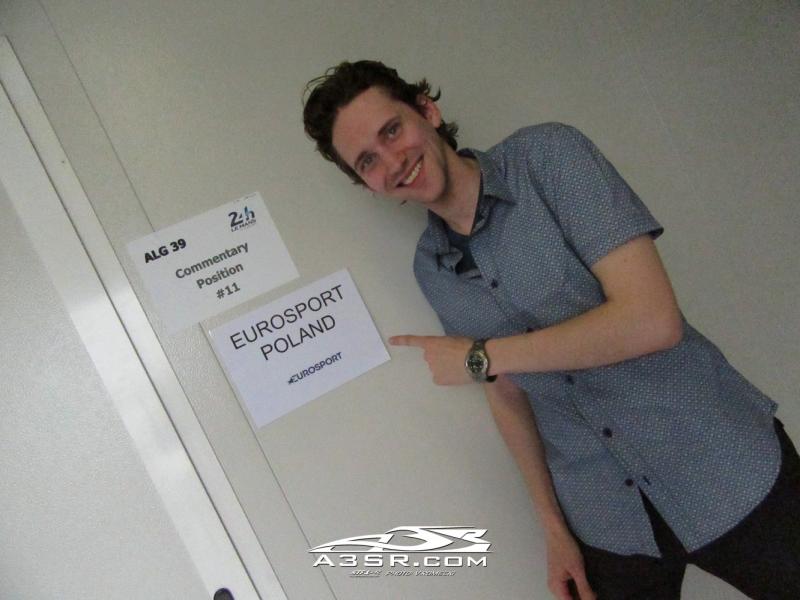 26.06.16
Not only a spectator during Le Mans 24h, Stefan Romecki was also the Eurosport Poland guest. The team knows Stefan since 2012.

Naturally, the interview was in Polish. Stefan talked about his 2016 and futures program, also about the RacingForPoland Academy, and some words about his award as "Young Polish of the Year in France".

He was live in the evening, the night and few hours before the end of the race. So he has also give precisions about the feelings of a race driver.

Stefan: "Thanks to all the Eurosport Polska team, , , , Sławomir Szymczak, it was a pleasure to see you. And Tomasz Burnos, Łukasz Siudak et Wojciech Jakóbczyk. When we were live on TV, I felt much better than the first time, and glad I could give a racing driver opinion on that awesome race.
Now we have to focus on our projects and work hard to try to be at the start of this epic race as soon as possible.

Also thanks to all the new followers on Twitter an Facebook since this event!"
Find Stefan on social media:
https://twitter.com/StefRomecki
https://www.facebook.com/StefRomecki