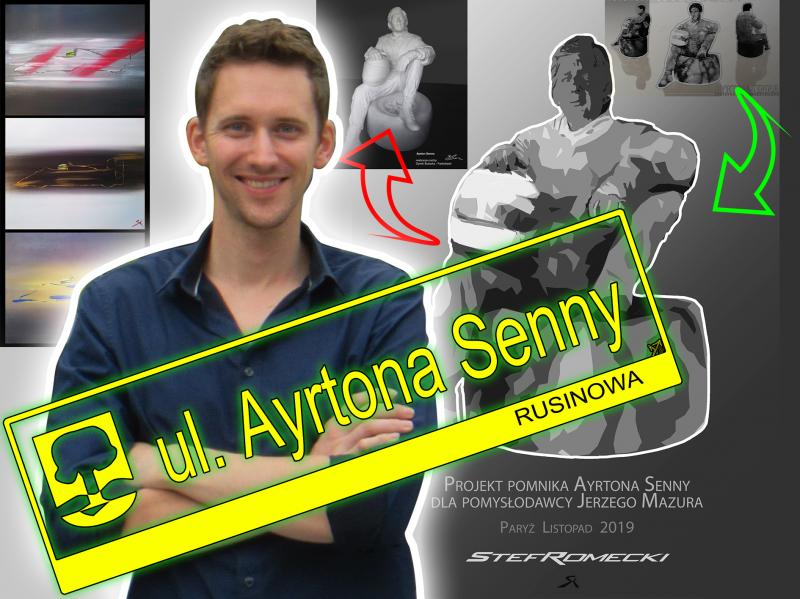 21.03.21 | News
Happy Birthday Ayrton

The establishment of a unique ART WORK for a unique PERSONALITY ! In 2021, Ayrton Senna Street in Poland will be the scene of a great celebration. The event will be full sized, scale 1 to be exact ....

Back in 2015, Jerzy Mazur invited Stef Romecki to join the opening celebration of the famous street. Stef created for the occasion a triptych, realized in oil paint on canvas showing the most famous F1 of the legendary driver. The story begins.

Since then, two compatriots have remained close and their common ideas have given birth to the new projects: "With Jerzy, we understood each other well and thought about the various possible projects. It is clear that his enthusiasm around Ayrton Senna has been a big motivation, so I joined him on this path, giving all my best, like Ayrton during his most difficults Grands Prix, in order to have a rendering as close as possible to the original objective "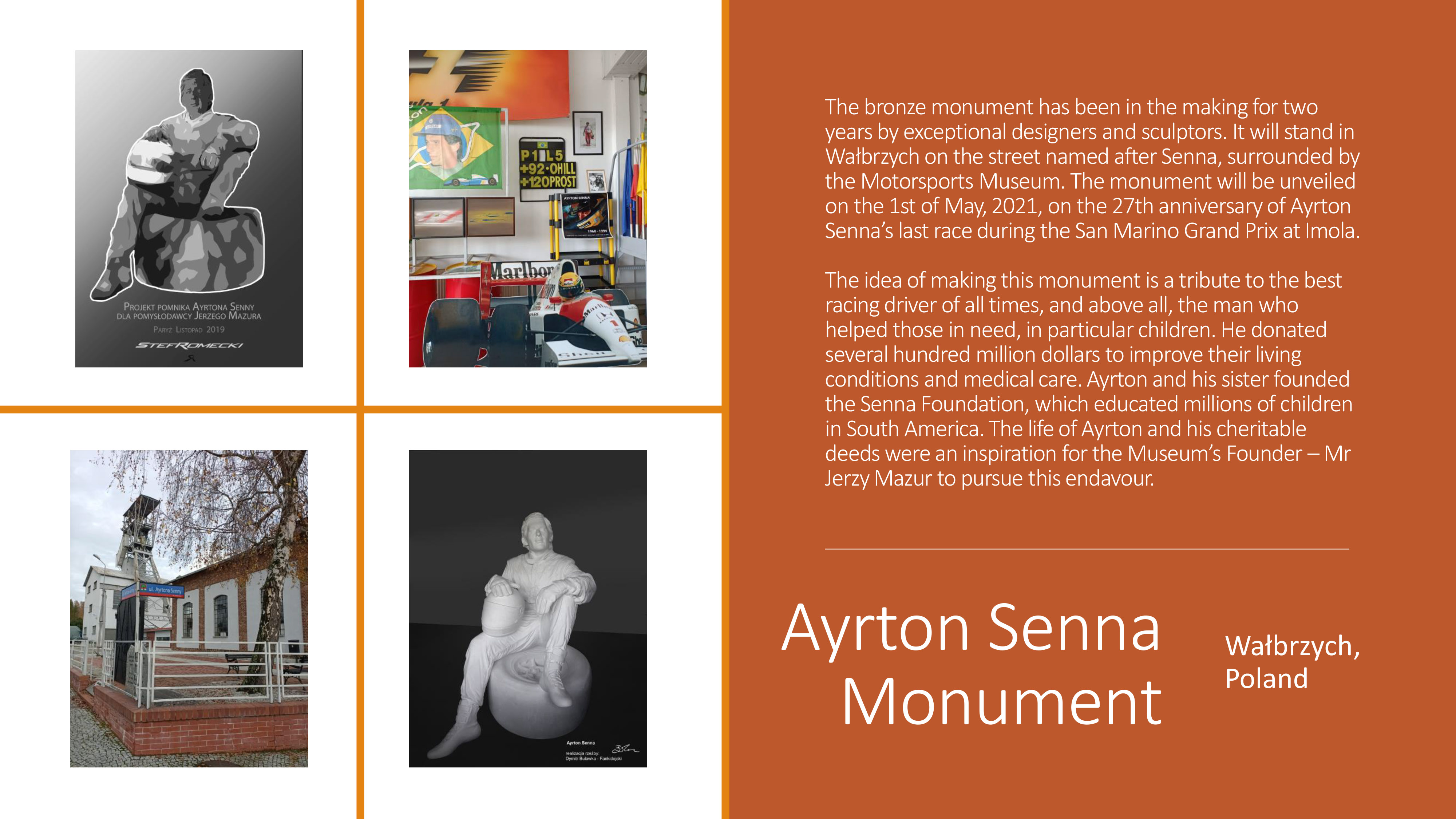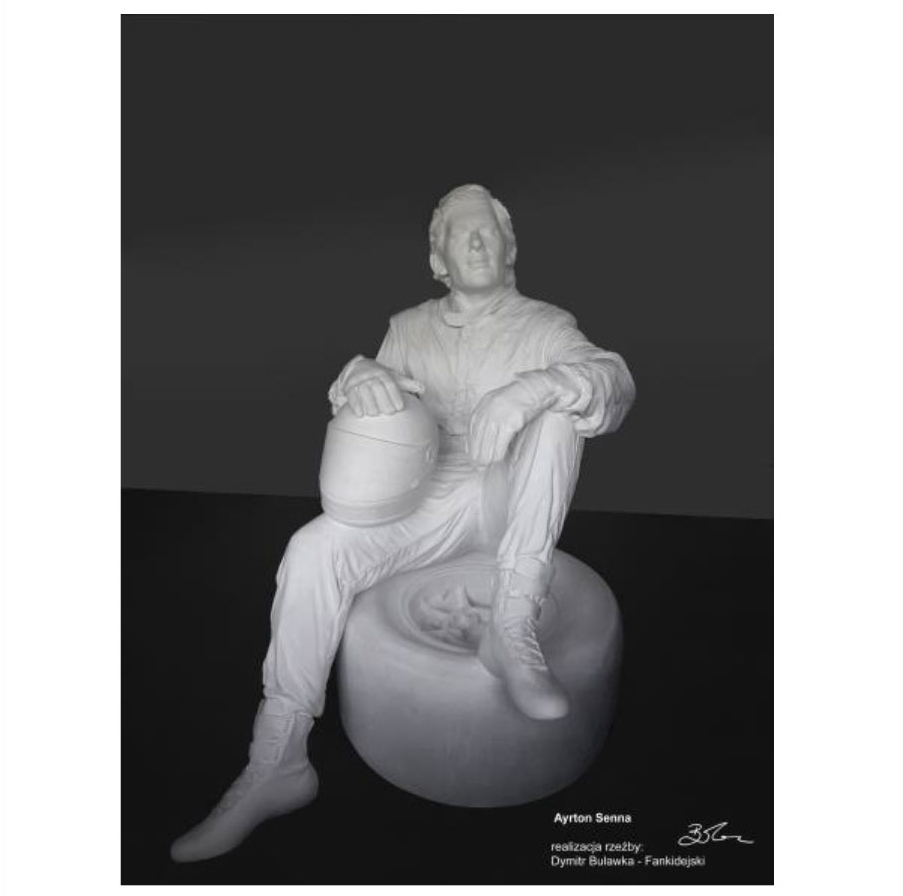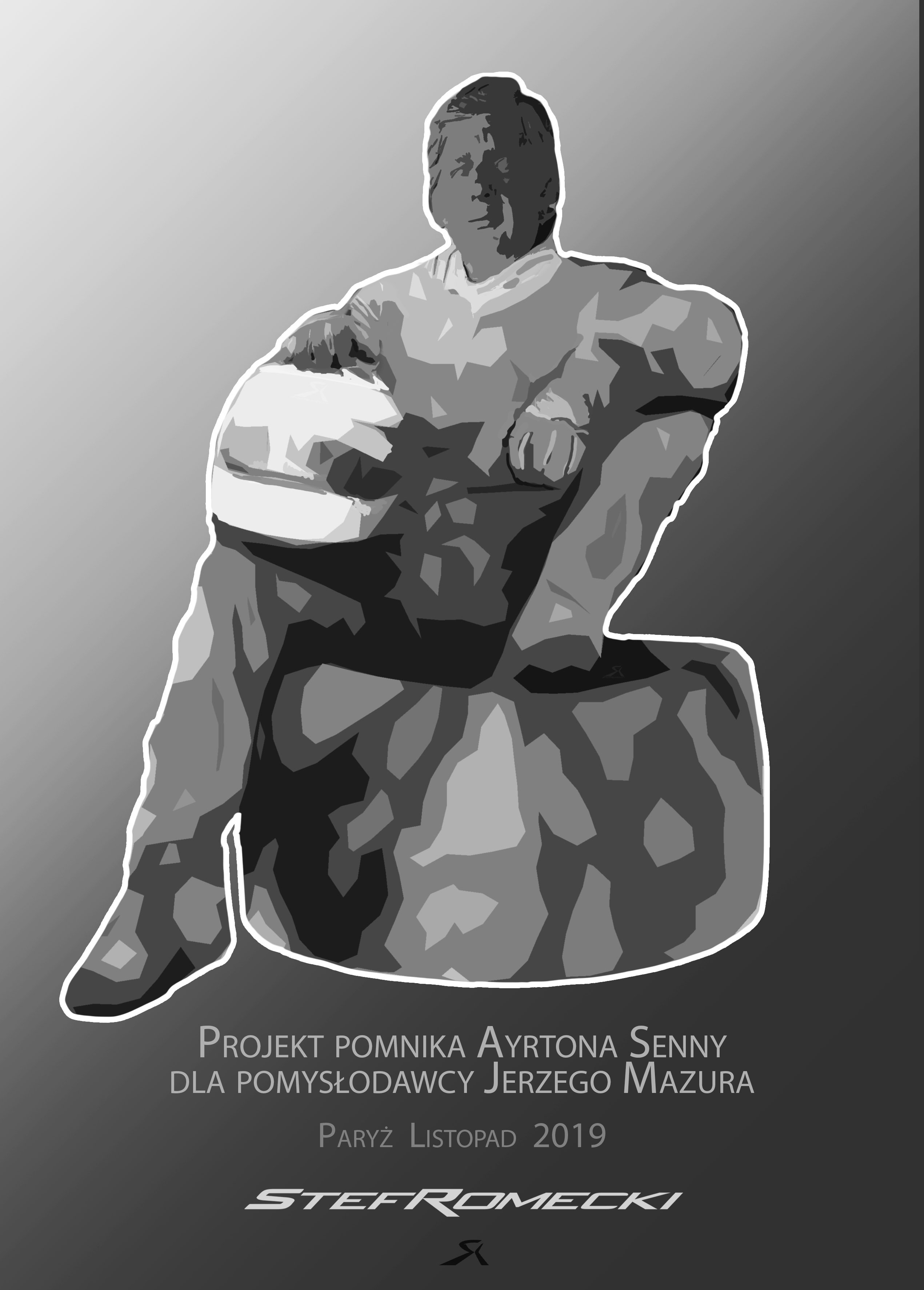 The Champion, the Human, the Benefactor. It is not easy to choose which part of that personality to highlight, this is what makes that LEGEND. In this process, the "conductor"
Jerzy Mazur
, the artist and designer
Stef Romecki
and the sculptor
Dymitr Buławka Fankidejski
, the bronze realization of the artistic foundry
Garstkastudio S.C.
, by
Piotr Garstka
,
Andrzej Garstka
. All these talented people are gathered around Ayrton Senna, this is the minimum to pay tribute to the Man.
The humanity that Ayrton brought around him by helping those in need was a beautiful gesture that people still remember today and the reason why he became a legend After 4 years of consultations, brainstorming, meeting and videoconferences, we are approaching a great moment.

Stay Connected: Discover even more details in the next article: setting up the work, manufacturing process and project progress.
Shoutout to:
@StefRomecki, @STF1R design, @VisualUPGRADE,​
​
@JerzyMazur,

​

​ ​

Museum of Mining and Motor Sports Wałbrzych
​,
​
Garstkastudio S.C.,

Piotr Garstka, Andrzej Garstka

,

Dymitr Buławka Fankidejski

, @RFPL, Tadeusz Romecki
​,​

A3SR