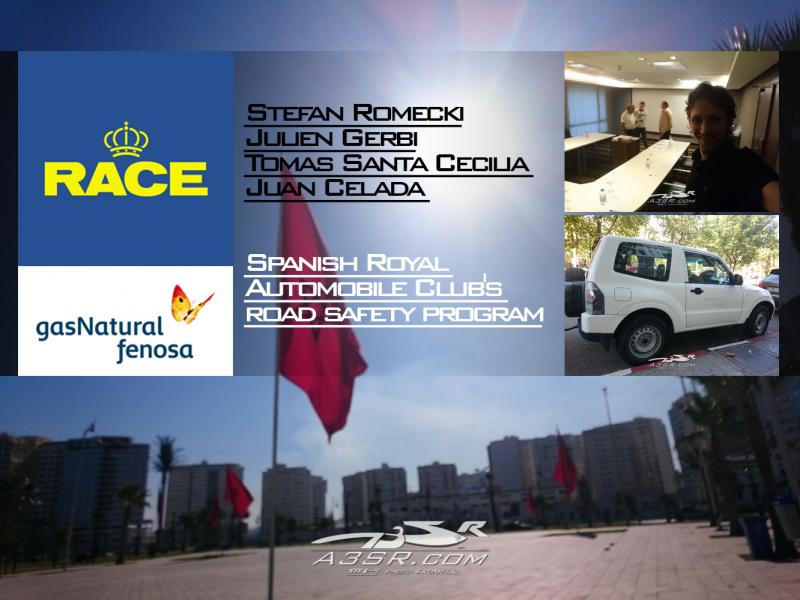 15.11.2015 | 2015
Stefan Romecki was in Morocco from 4 till 11 November 2015 to diffuse the Spanish Royal Automobile Club's road safety program with Julien Gerbi, racing driver and Campos Academy director, Tomas Santa Cecilia et Juan Celada from R.A.C.E..
In association with the compagny GasNatural Fenosa, they were across the country in the various premises of MetraGaz. The objective is to inform, to advise and to answer the questions of the staff of the company. All the subjects of the driving are approached, in a theoretical course, then a technical part near the cars, and to finish a test on road.
Stefan: "It was an amazing experience to have met so many new people and to discover of incredible landscapes. It's great to be able to use our racing experience to advise and recommend how to drive with safety and avoid the accidents ".