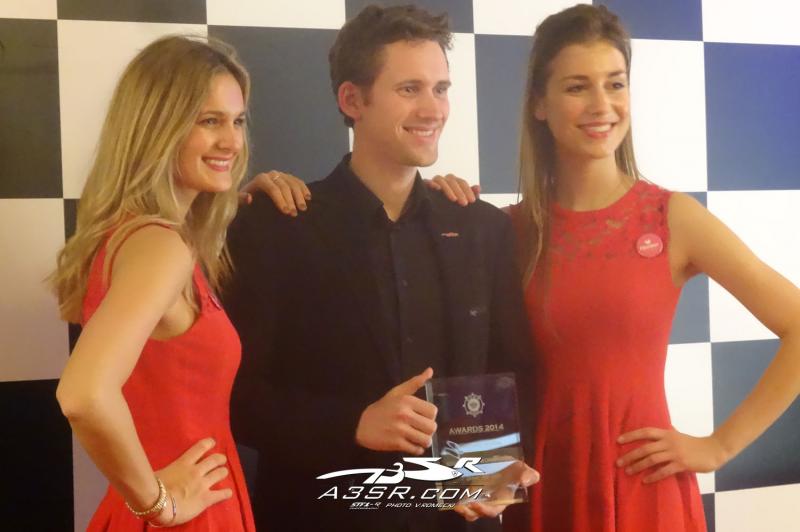 December 21th 2014
Great news for A3SR on this end of year.
A good week started for Victoria and Stefan Romecki on December 19th when Stefan was at the RACB Ceremony Awards in Bruxelles. He got his award for winning the championship with Benjamin Breny on the BRCC Silh Light.
Mr Jacky Ickx and Mr André Lotterer were present at the ceremony.
Stefan: "The work achieved this year during racing weekends and in track brought to us to this result. This is the work of a whole team that is put forward with this trophy of which Virage Academy and Guru4Racer with whom we work in a welded way and professional since 2013. Thank you to everyone who get involved with the will to succeed. This is the "Victory Attitude"! "
On Saturday, December 20th, only 1 week after the regional championships of shooting 10m, Victoria Romecki participated in the DepartmentalChampionships of Shooting 10m in Team.
The team of the Shooting club of Pontoise went to Survilliers for the occasion. The 5 shooters of the Pontoise team did a great job on the first part of the competition. They took the 1st place and took part in the final part: the duels. Again, the team of Pontoise did an excellent work and won the d DepartmentalChampionship in front of the team of Survilliers which played at home.
This end of 2014 really promises beautiful things for A3SR in 2015.
All the Team A3SR wish you a Merry Christmas and a Happy New Year to all!
Follow them on Twitter: @VickyRomecki, @StefRomecki, @VirageAcademy