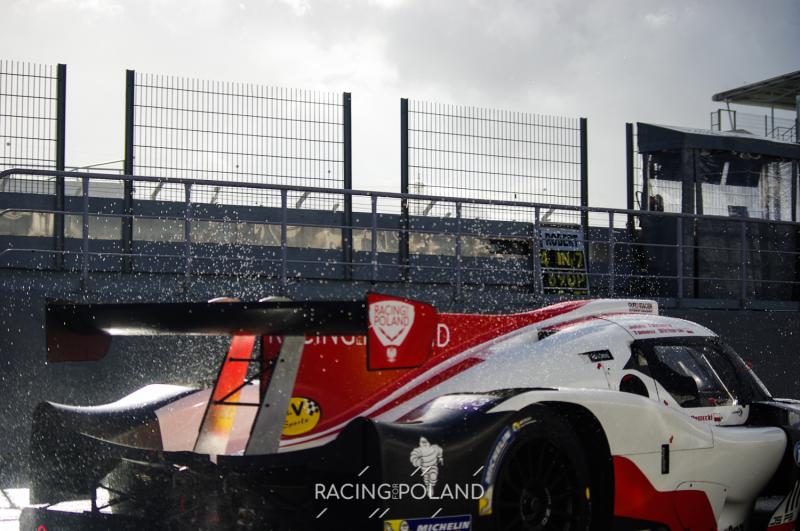 11.11.17 | 2017
On this historical Formula 1 Grand Prix race track, our drivers Tomek Blicharski and Stef Romecki were joined for this 6 hours race by the young French GP3 driver, Julien Falchero.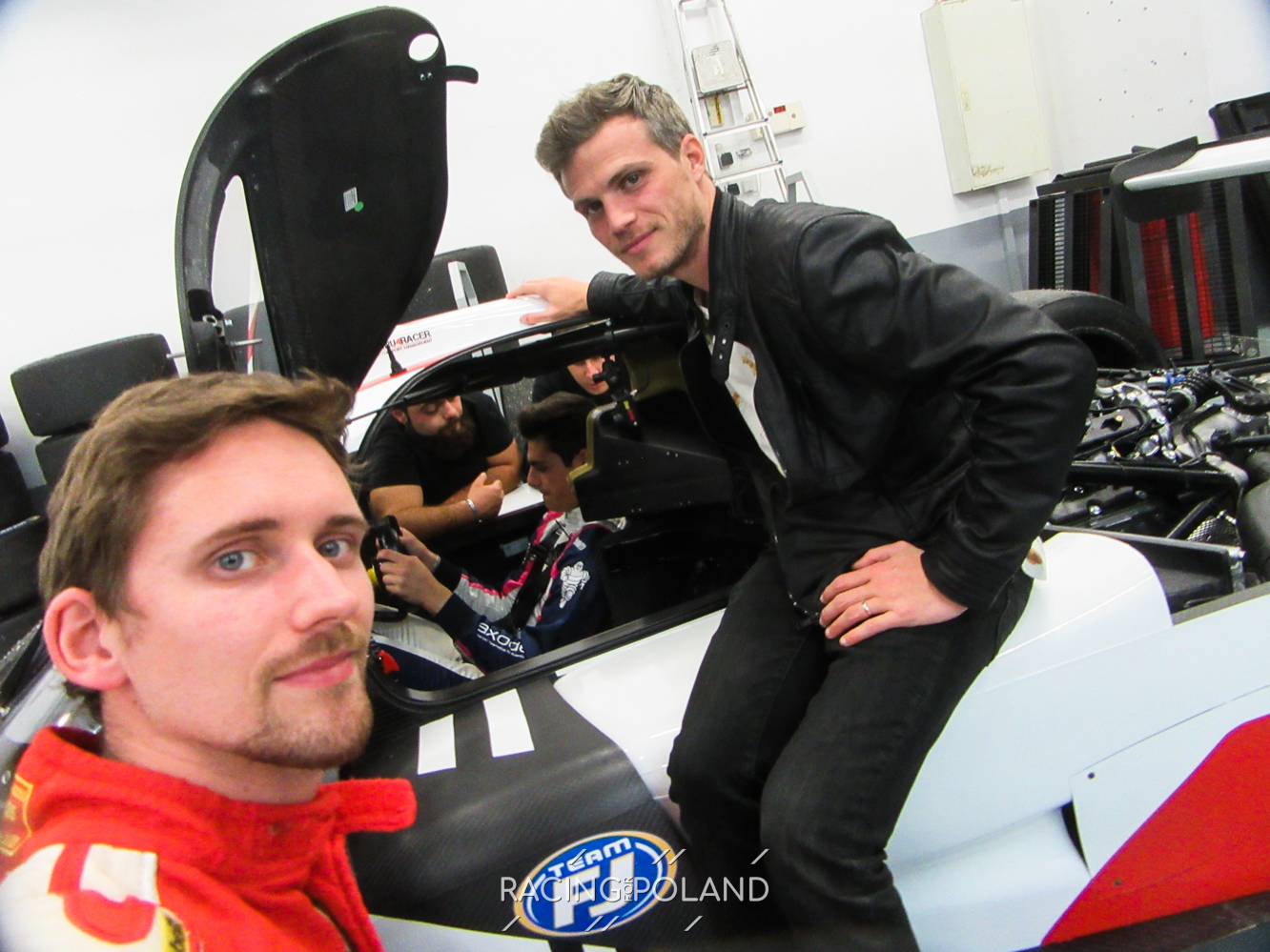 2 days of private tests at the beginning of the week helped the 3 racing drivers understand well the LMP3 prototype.
With still a great set-up by N'Race, and also the mecanics' motivation, Kris and Nico, Julien Falchero's sprint racing experience, François Gagneux's technical and Julien Gerbi's driving analysis, that's a nice comprehension and progress opportunity on a really professional context.
After our exceptional speed during theses 2 days, with the LMP3 record breaking lap on this track by Julien Falchero, 1'35"31 (stay tuned for the on-board video), we started the racing weekend determined.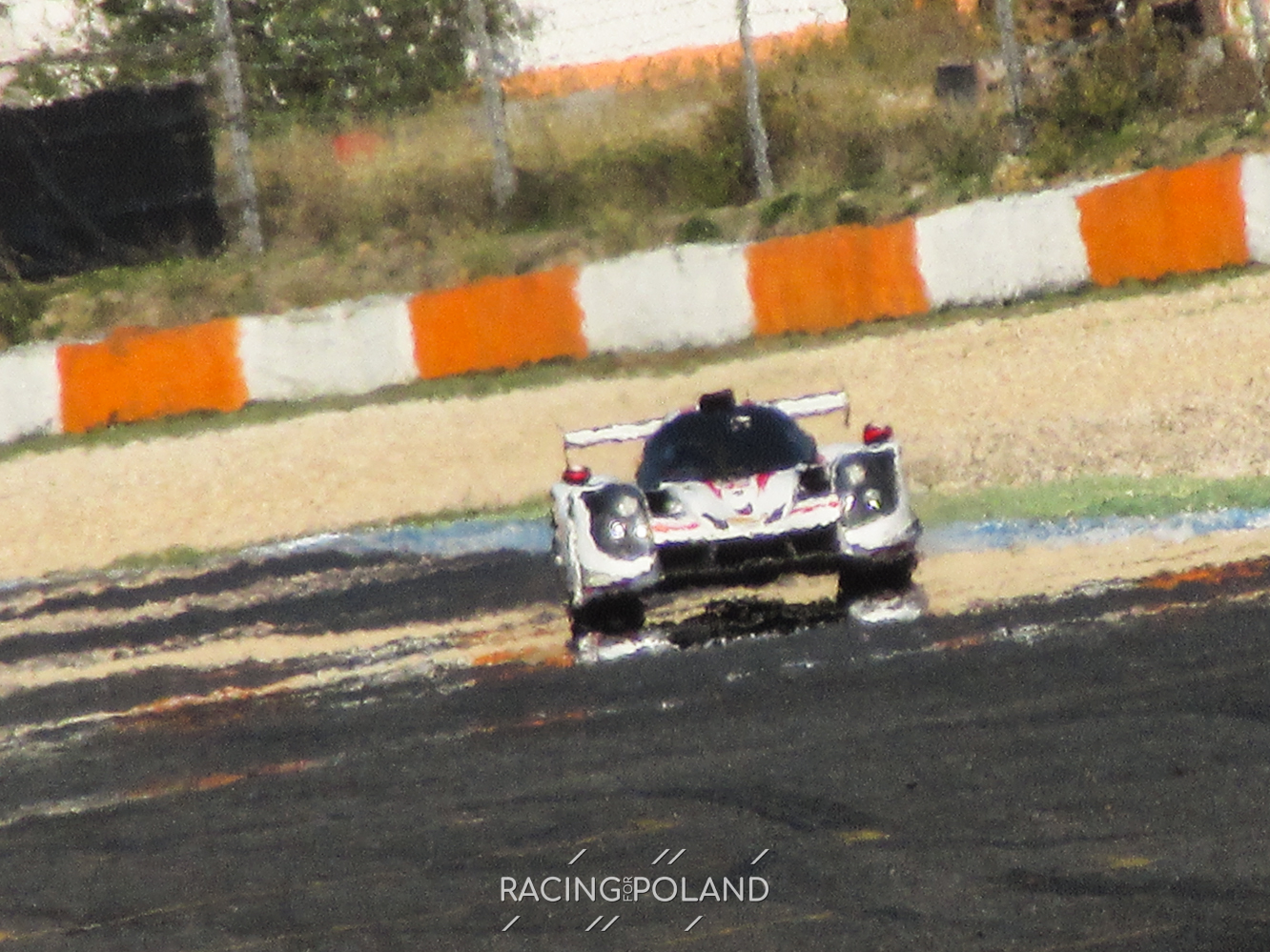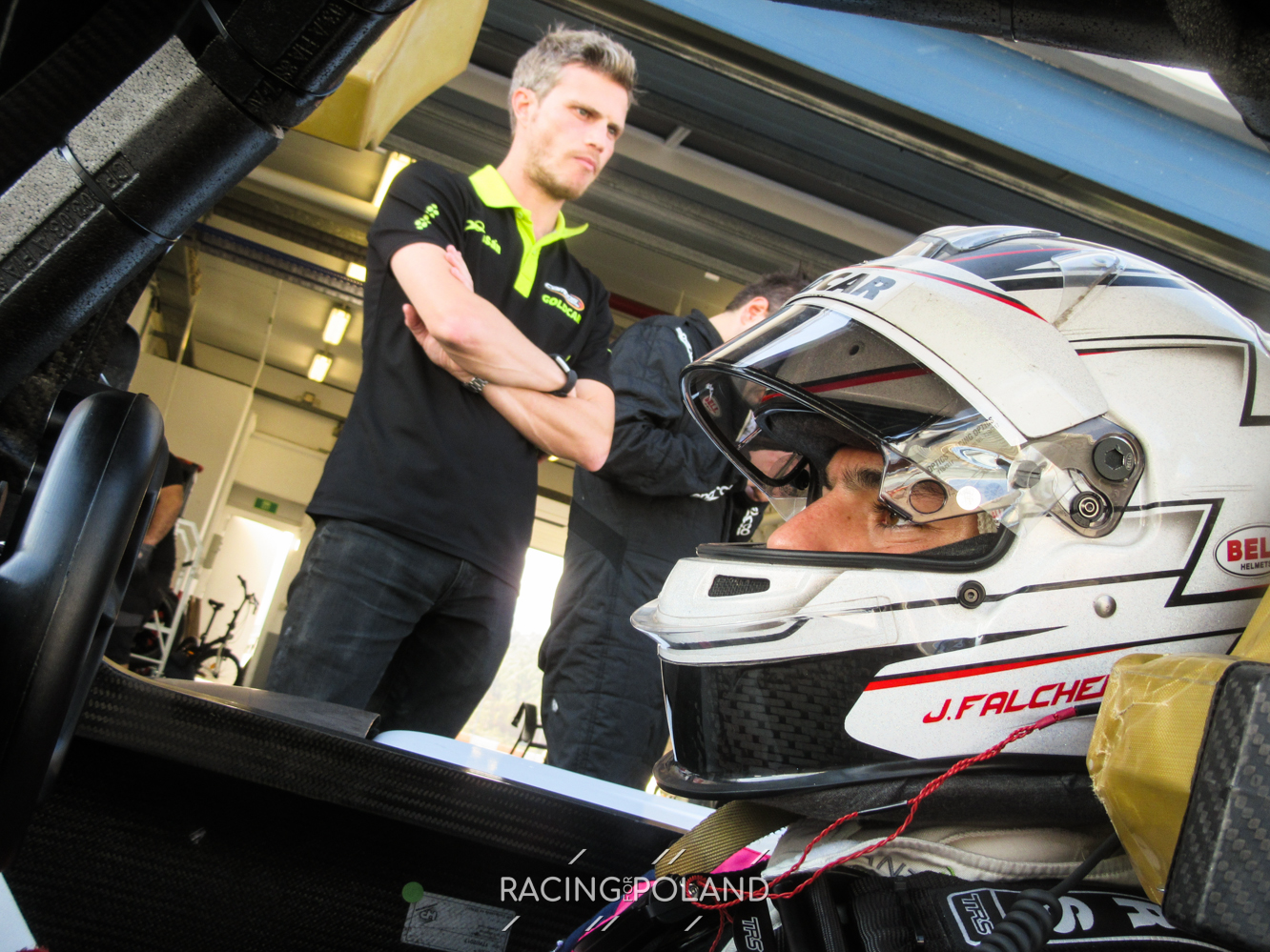 Friday: A tricky track condition during the 3 free practice sessions, caused by strong showers and sun.
We learned a lot on theses conditions.

Saturday: Race day, still with that mixed weather.
4th during the (again) rainy qualifying. That could be enough for some, but not really for us, looking on our pace during the private test. Still in learning process...

Race: Stef was designated for the start.
After a clean start, Stefan's "speciality", our car stayed in contact of the leaders.

First safety car while the first rain appear. In only a few minutes, a "tropical" like rain forced everyone to use their wet tyres. The weather stayed menacing and unpredictable.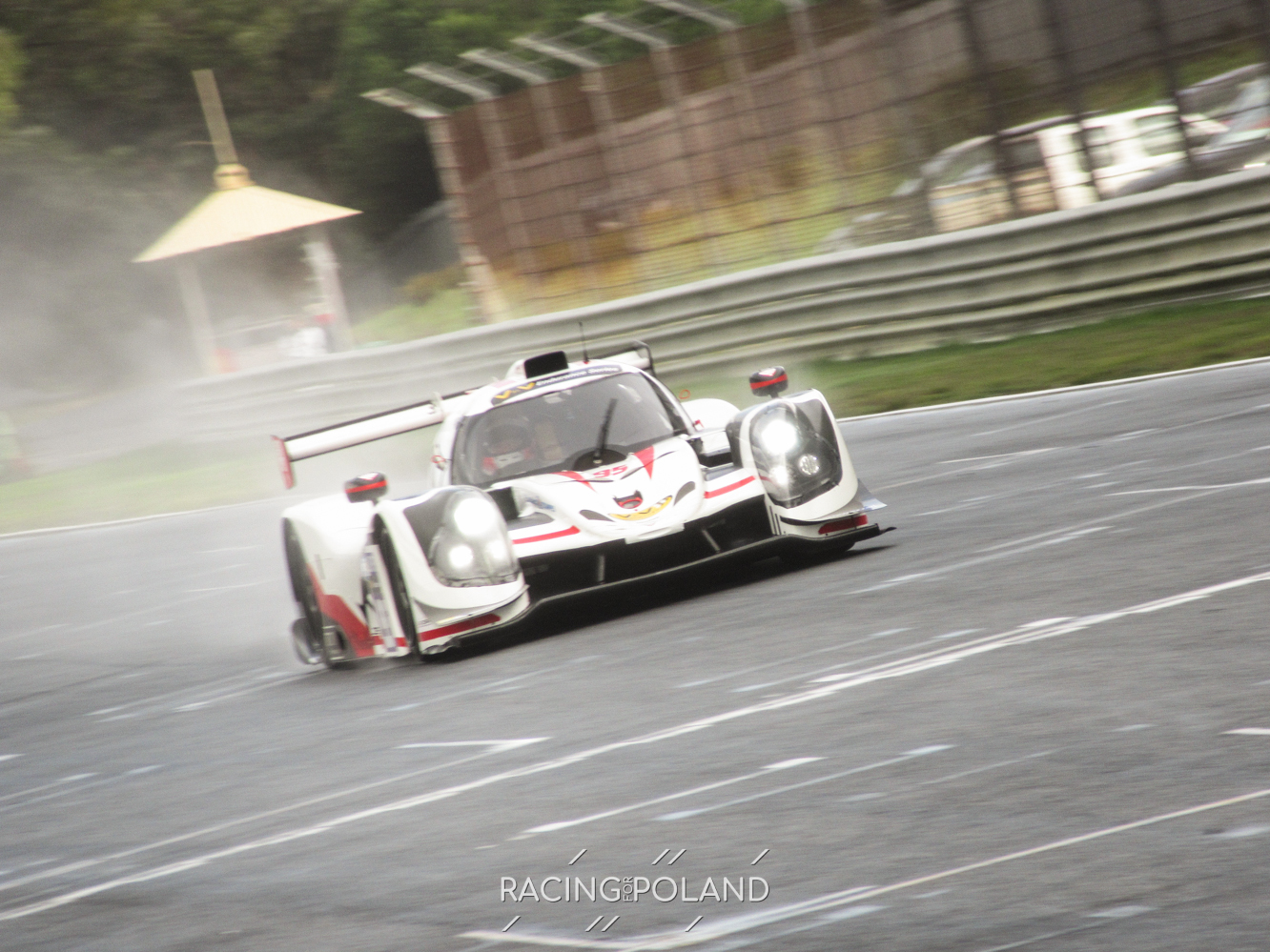 Stef > "Tracks conditions were tricky, the track was evolving. Dark clouds near around the track push us to stay gentle with wet tyres in case a pouring rain start again."
The track almost dry, the team call the leader car to the pits. Slicks, driver change and refueling.

Tomasz start his first long racing stint on a still damping track. Overtaking, reduced visibility, dodging cars in distress, here he goes for a sensational run.
In that situation, he stayed in control, and had fun at the wheel. It's a new step for him.

Tomek> "At the wheel, I felt better and better, and confident to do a double stint.
Track conditions didn't help with a lot of tire changes in the pit lane, added to refueling but it was a great moment !"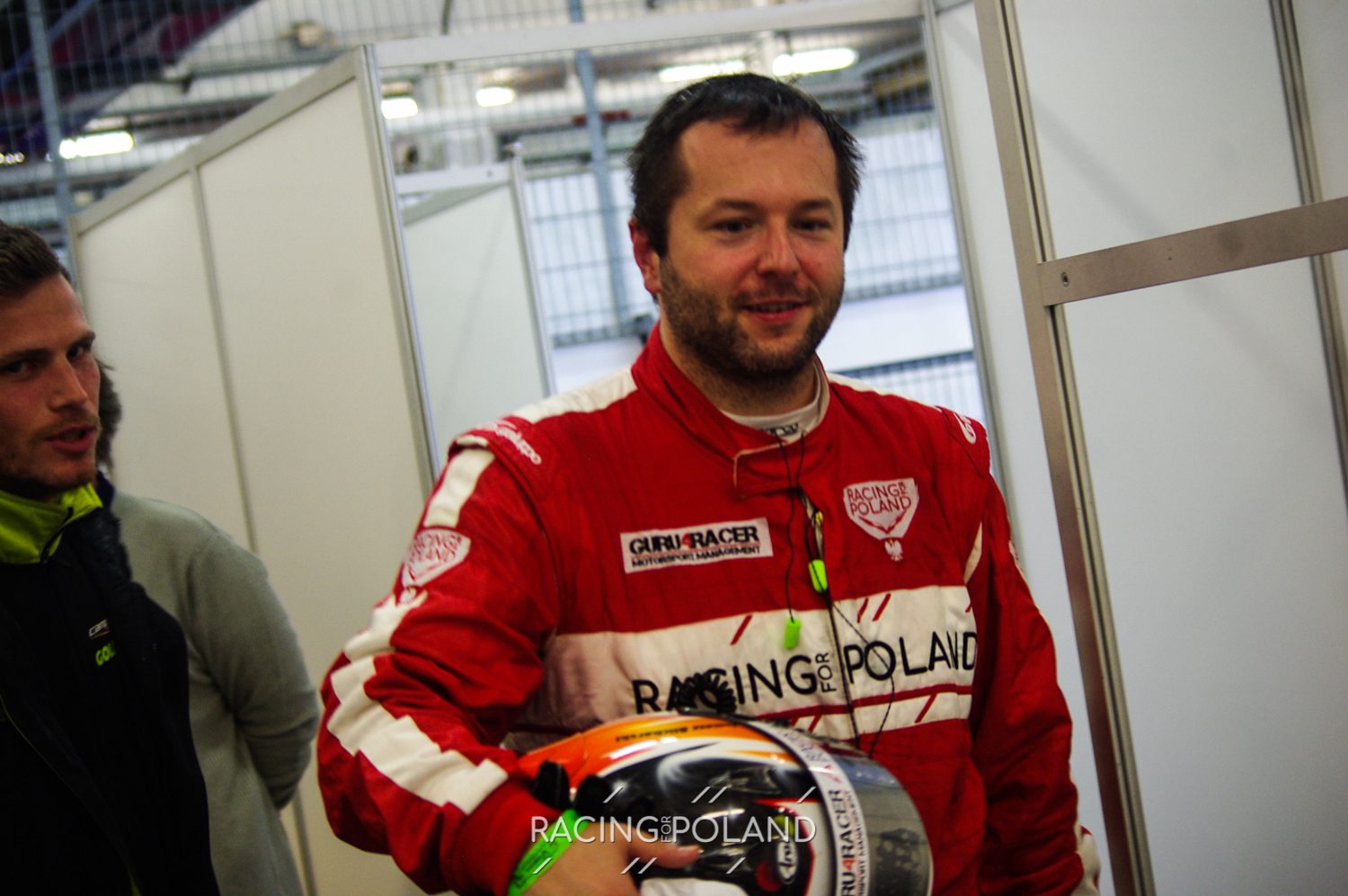 Rain started again, so during the pit stop Stefan took the wheel again for the same strategy as at the start.
Tomasz did a consistent stint once the track was dry.
Julien which was in stand by since the start to do his final double stint, went in track on a new set of slicks.
On his first laps, he signs one of the best time on track and stay concentrated during the sunset. Every drivers did their job, our strategy worked well.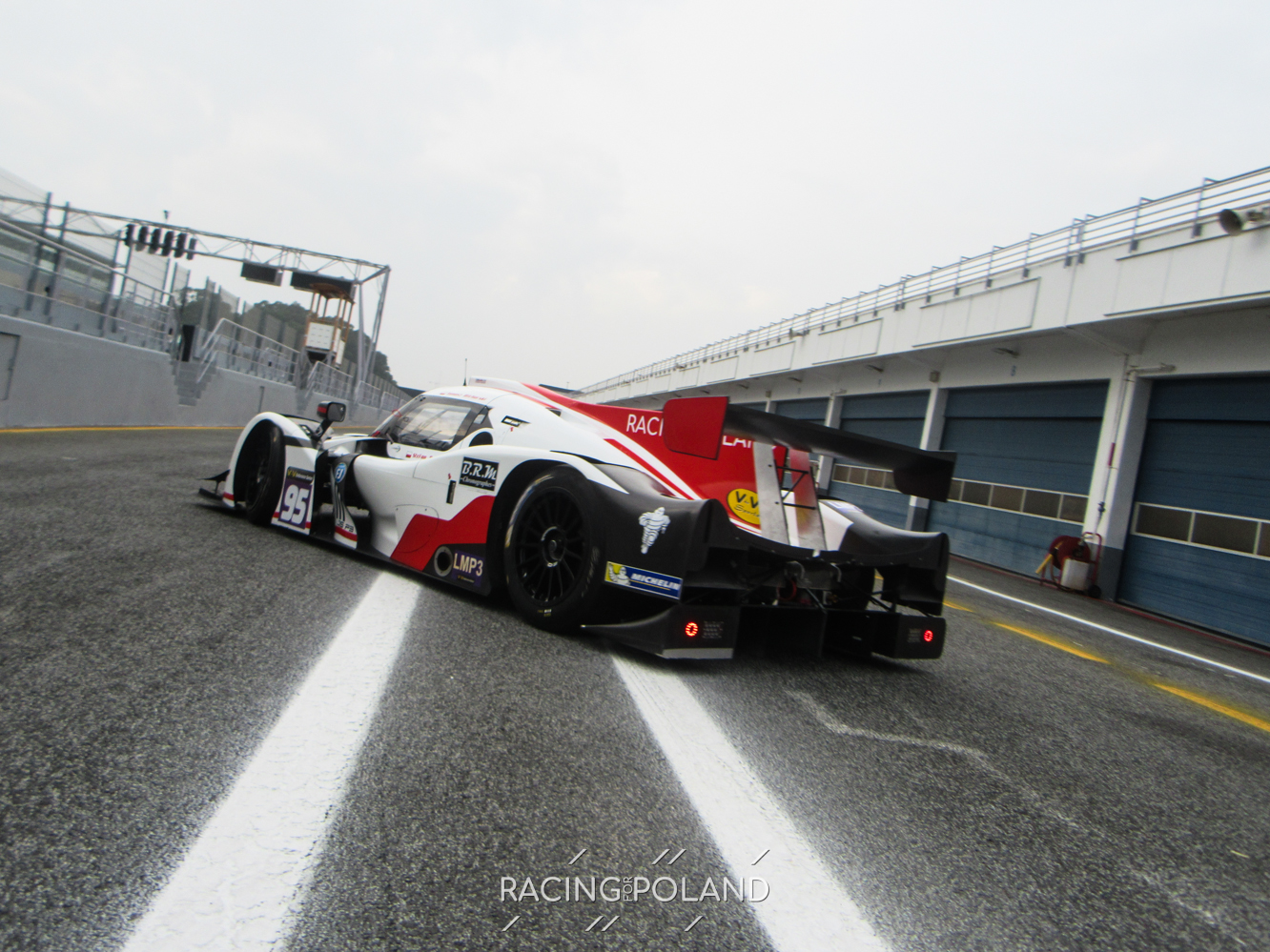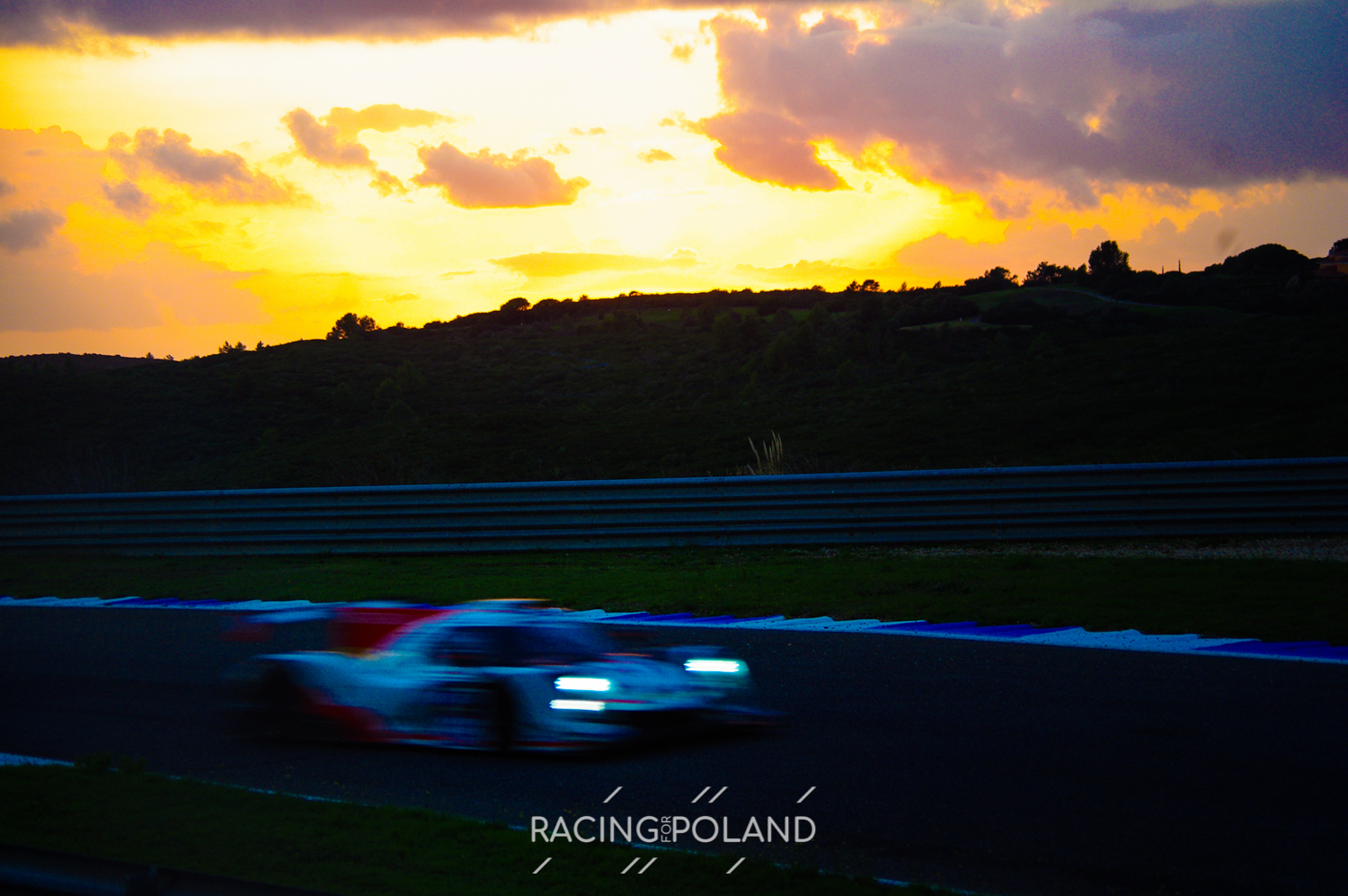 We had to refuel once again and put a new set of slicks for our "Grand Prix driver". Unfortunetely, during the last pit stop, a fire ball apear with smoke from the engine bay... A power steering leak end our nice week 50 minutes before the checkered flag.

Julien> "From my point of view, it was a great experience, I was very excitited to be at the wheel of an LMP3 prototype.
It was a very interesting weekend, the performance was here, I think we all progress and learnt a lot during all this week.
We had to retired the car at the end, which is unfortunate but that's the motorsport law"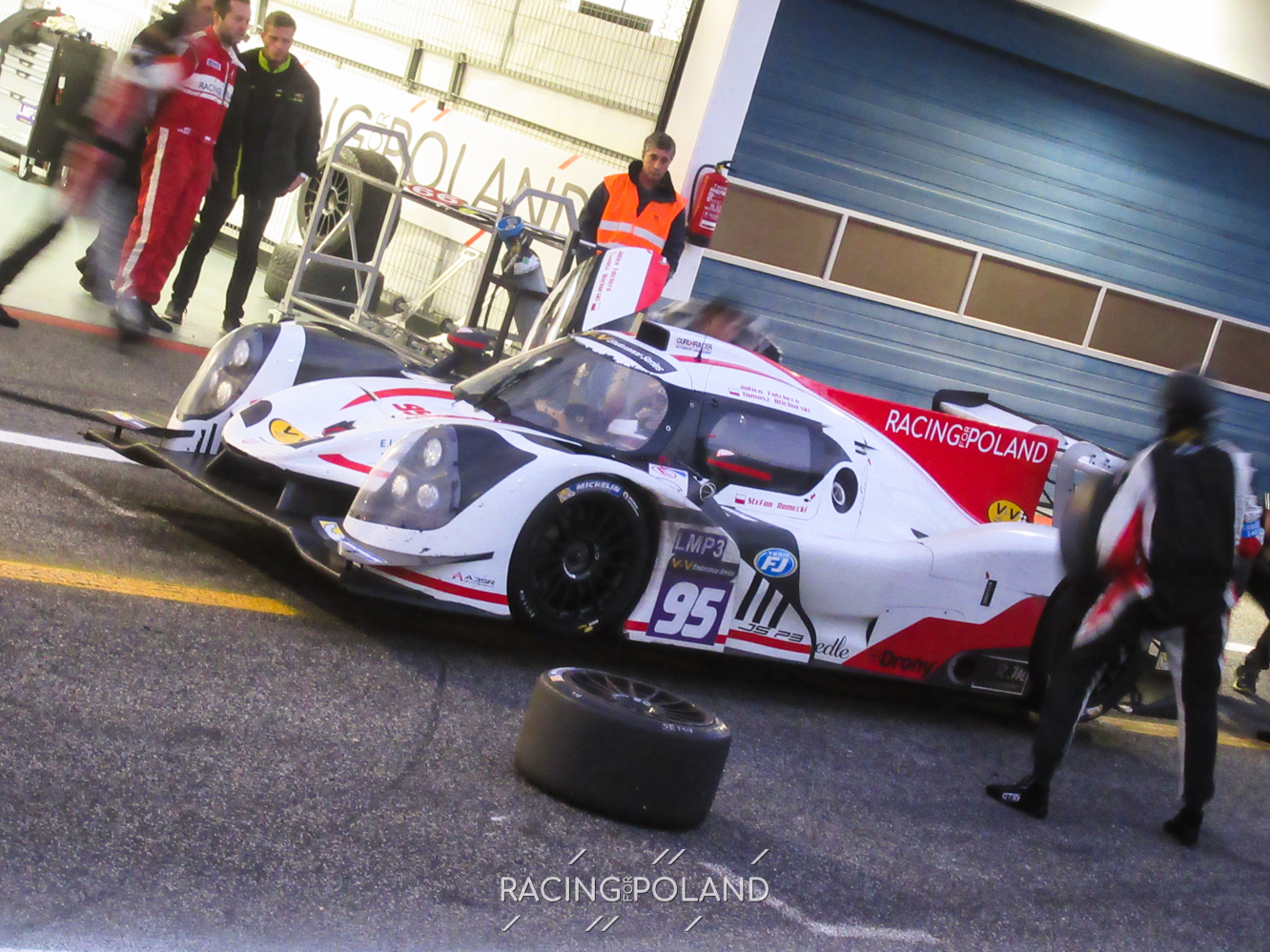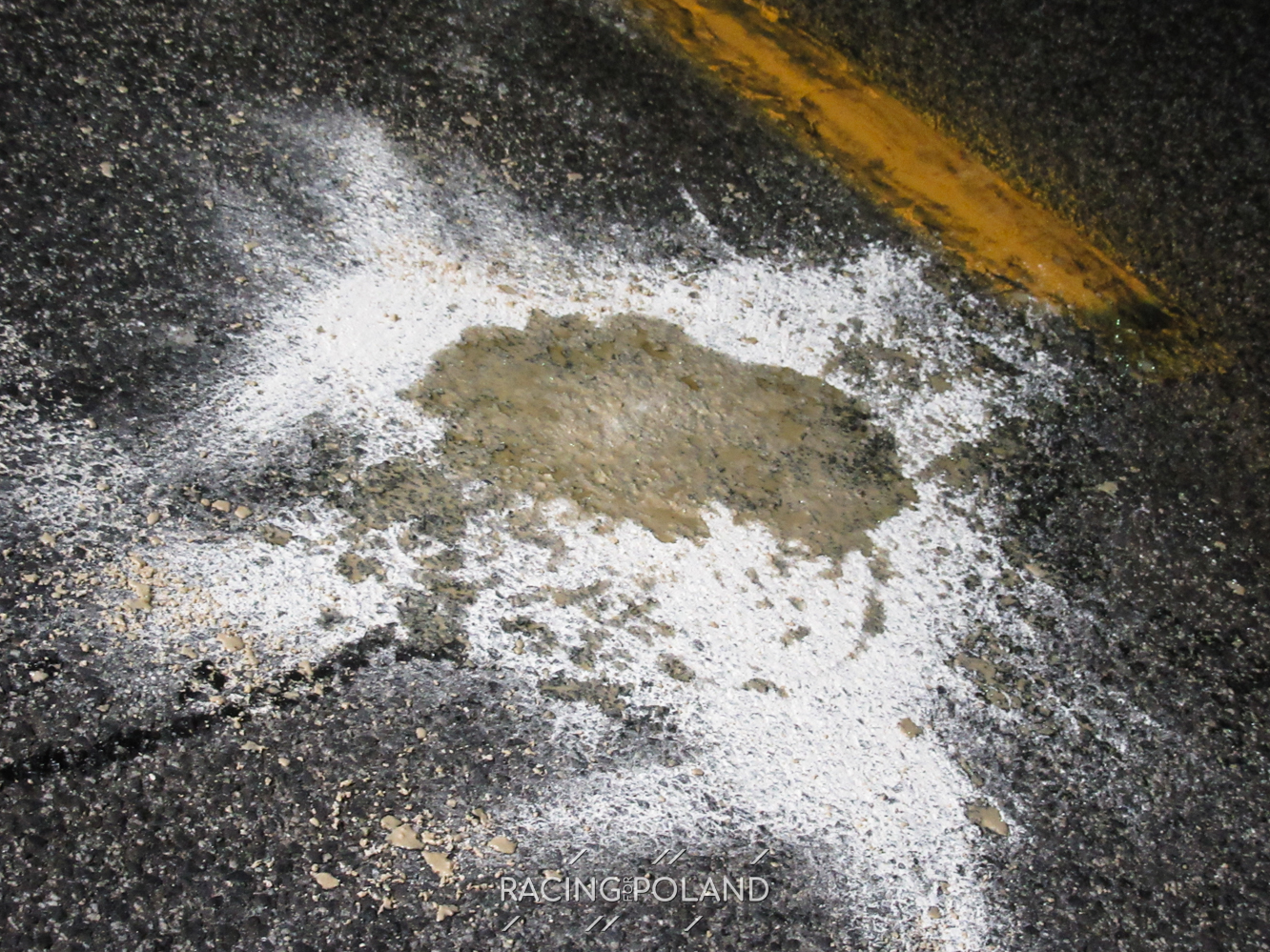 We all learned and progressed a lot in Portugal. Thanks a lot to this young team which is really motivated and determined to work
All of this in a good atmosphere....
Thanks for your support and see you in 2018