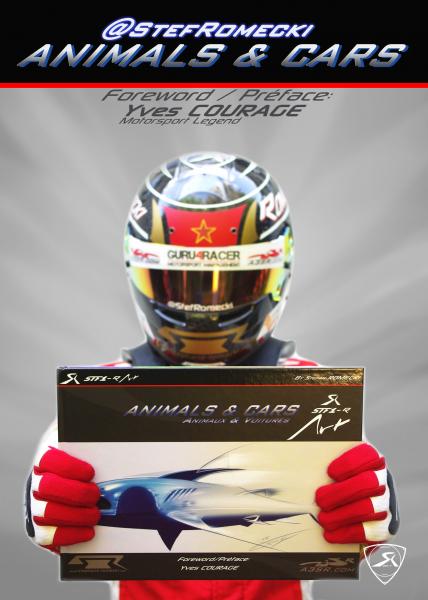 Stefan Romecki's book | STF1R Design
Stefan Romecki presents " Animals and Cars " his first book. Stefan has had the honor to have the foreword signed by for Yves Courage, real Legend of the International car-racing
No biography nor of long reading to be planned, but rather of the visual pleasure if you appreciate the Art and Cars...
How a car would look like if, to create it, we were inspired by a grasshopper ?
Stef answer that question with numerous very different animals from each other, what gives a rather unexpected result.
"Animals & Cars" design by Stefan Romecki, racing driver and designer
The foreword is signed by Yves Courage.
29 Morphogenesis in 5 categories:
Animals & Concept-Cars

Animals & Trucks

Animals & City Cars

Animals & Supercars

Animals & Race Cars
There are 96 pages in English and French
It's with pleasure that the race driver and designer Stefan Romecki proposes you his artistic vision of the question, mixing technics between hand work, computer-assisted work, and made in a funny way or a realistic way